Hospital Pharmacy Supply Service
1. Introduction

The hospital pharmacy store procures and supplies pharmaceuticals,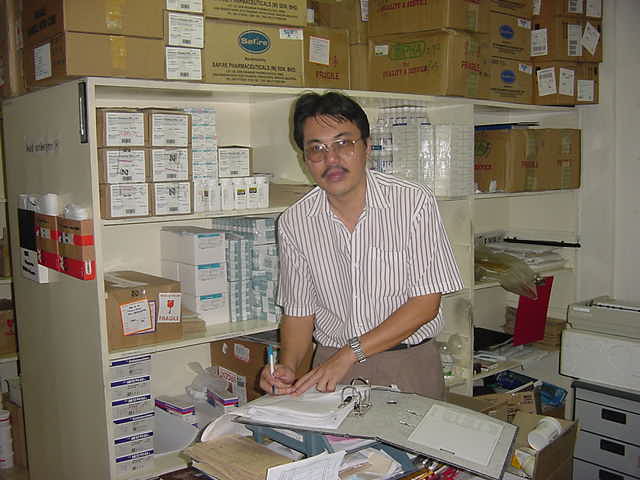 medical and surgical requirement to all units within Queen Elizabeth Hospital. The administration of the hospital pharmacy store requires good judgment in balancing the procurement and logistics with the financial allocation of the hospital. In principle no patient with any life-threatening ailment is refused treatment because of budgetary constraint.
The Queen Elizabeth Hospital pharmacy store is divided into three main sections namely Pharmaceutical Store (drug), Medical Store (surgical, intravenous solutions & medical gases) and Purchasing Unit. The Pharmaceutical Store only supplies items to the In-patient Pharmacy (IPP), Out-patient Pharmacy (OPP) & all Health Clinics. The Medical store supplies surgical items, intravenous solutions and medical gases directly to about 60 indenters.



2. Objectives

To ensure an adequate and continuous supply of quality drug and medical items at reasonable costs and within the stated delivery period.


To provide manpower and adequate facilities for the purchase, storage and distribution of items which are indented by all units in Queen Elizabeth Hospital.


To procure supplies from the concession company, (Pharmaniaga Logistics Sdn Bhd.) and other suppliers through the Ministry of Health tenders and by quotations.


To ensure goods are safely and efficiently stored in accordance to the guidelines og Good Storage Practice.

3. Organization Chart